Dr. David J. Carter '12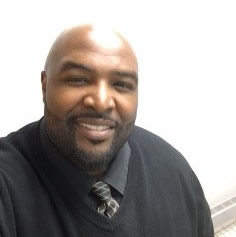 My experience in the Delaware State University graduate program was exhilarating. The graduate program provided exposure to knowledgeable professors and peers and it broadened my pedagogical toolbox and perspective on educational leadership. The program enabled me to reach several of my goals, as I have successfully earned my Masters and Doctorate in Educational Leadership and I am currently in my eighth year as a High School Administrator and my third year as an Adjunct professor.
Dr. Clifton Gilchrist '17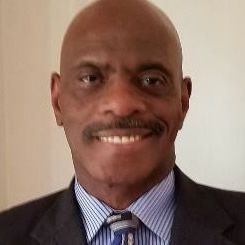 As an educator and a graduate student, I realized the importance of how an educational Leadership program could benefit my career and my current employment status. After carefully evaluating many doctoral educational leadership programs, I decided on Delaware State University because of the program's schedule, its format and the cost for the entire educational program. My overall impression of the professors is positive and friendly. Professors are always available, and accommodating to individual candidate's educational needs as graduate students. DSU's campus is appealing with new buildings and other innovative programs to more students both undergraduates and graduates.
Throughout my graduate tenure, the experience has been progressive and truly has provided an extensive leadership perspective of understanding the worldview regarding distributed leadership practices and school reform initiatives that will improve student performance in middle-level education.
Delaware State University's educational leadership program is the primary reason for helping me emerge as a successful educator. As a graduate student in the educational leadership program, I have increased my knowledge-based that could be applied in school settings throughout this country. I am confident that I can apply my leadership skills and knowledge in several employment settings and succeed as an educational leader.
Since I have completed the required credit hours in Delaware State University's Educational Leadership Program, I have received numerous benefits that include an increase in salary, multiple job offers and more responsibilities which led to other employment opportunities.
Dr. Zoj Hoxhaj ' 16
Enrolling at Delaware State University to pursue my Doctorate degree in Education was the best decision I ever made personally as well as professionally.  I found a welcoming cohort, and a supportive faculty in the Education Department.  As a full-time teacher, scheduling was very important to me.  Weekend classes allowed me to fulfill the promise I made to my parents and to accomplish my dream!  
Dr. Jessilene Corbett '08
"Legacy is not leaving something for people, it's leaving something in people," Peter Strople.  My experience at Delaware State University allowed me to walk in the footsteps of greatness to complete an amazing journey of Education, Friendship and Mentorship.
Dr. Sherri Niblett '16
Being a graduate of Delaware State University's Educational Leadership program has afforded me opportunities I wouldn't have had otherwise…such as being a part of developing a college-wide sexual assault climate survey to address a national call to action to better the lives for college students nationwide.  I thoroughly appreciate the guidance I received to research such an important and timely topic necessary to strengthen the values of our state and nation.
Dr. Eric Pugh '15
Being a member of the Delaware State University Doctorate of Education program gave me skills to create with and to act on the world… through assignments like research projects and collaborating with cohort members was learning how to marshal evidence and frame an argument.  These skills played out again and again on different topics and in different settings, leading to the ability to write a research paper and a dissertation.  All of the sacrifice helped me develop a sense of myself as knowledgeable and capable of using what I know.  The education that Delaware State University gave me the competence and confidence to independently seek out information and make decisions, to advocate for myself,  to probe political issues, to resist simple answers to messy social problems, to assume that I could figure things out and act on what I learned.  In a sense, this was the best training I could have gotten for vocation and citizenship. Currently, I am a School Counselor in the Red Clay School District, who is aspiring to become an administrator in the near future.
Mr. Ronald Berry, current student
Making the decision to pursue my graduate degree at Delaware State University was a crucial next step in my accomplishing my next big career move. As a graduate student at Delaware State University my professors pushed me daily to think beyond the classroom. I was able to apply the skills and knowledge I learned in class in my day-to-day life. My professors were extremely professional and welcoming. The family and caring atmosphere that was present from the first day upon entering the educational leadership graduate office was exemplified throughout my graduate classes with my professors during their instruction and interactions with my educational goals and future aspirations. This has been truly an unforgettable and life changing journey that I will always remember.
Mr. Michael McCline, current student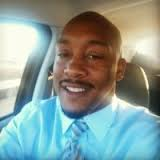 I have thoroughly enjoyed my first year as a student in the Educational Leadership Graduate Program at Delaware State University. The professors are readily accessible and always relate course learning objectives to real life scenarios. Each professor that I have engaged with has provided a unique perspective of educational leadership that continues to help me develop my own outlook.